From Adelaide we headed north to the rugged Flinders Ranges.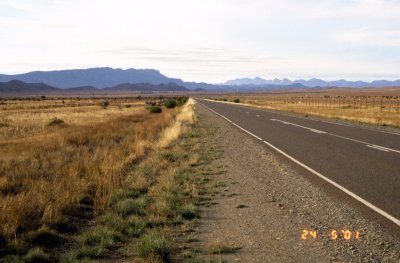 We camped for 3 nights at Wilpena Pound, and drove the "Skytrek", a fabulous 4WD self-drive track on Willowbank Station.
The track initially wound along the valleys and creeks.
We were interested to see the bullocky bush - looks just like Olive trees!
Then the climb began .. up... up ... down and up again ....
Eventually we reached the top of Mt Carnarvon, and felt like we were on top of the world, with 360 degree views to Wilpena Pound, Flinders Ranges and Lake Frome on the eatsern plains.
Looking towards Wilpena Pound, hardy grass trees in foreground.
Driver and vehicle take a break!
The river red gums were huge, with great colours in the bark.
We drove most of the tracks around Wilpena.
This little fellow had a good shelter!
The storm is rolling in towards Wilpena Pound.
Our first night in a rainy camp, with uninvited visitors too!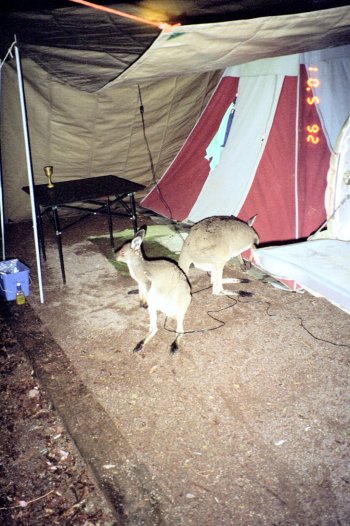 Next day we headed north to the Gammon Ranges and Arkaroola, supposedly one of the oldest landforms in the world.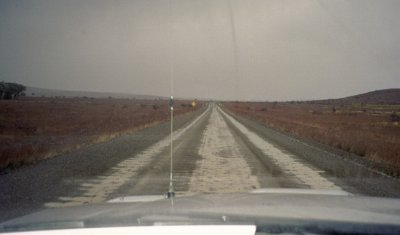 Near Leigh Creek we found the ruined town of Bethania, back on the Old Ghan train line again!
This was a cutting for the Old Ghan train track.
Arkaroola is one of the oldest landforms in the world.
There are a number of natural springs at Arkaroola, which seldom run dry.
Arkaroola runs its own 4WD trip to the mountain tops - the RidgeTop tour.
Arkaroola open top vehicles used for their 4WD trips.
The end of the track for the RidgeTop tour!
From Arkaroola, we drove north up the Strezlecki track - ran into a few oil and gas vehicles coming south from Moomba.